Move Out Cleaning London Hire Cheap Cleaning Service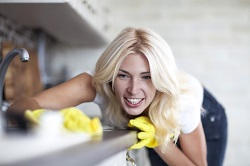 Through years of experience and consulting regularly with real estate or letting agents, here at End of Tenancy Cleans we understand how to thoroughly clean a rental property when moving out. Given this is a particularly stressful time in anyone's life, we are here to make the process easier by taking care of the cleaning you don't want to do. Our skilled team members have a range of expert training in all aspects of move out cleaning. We offer many services, but we can customer make a package to suit your cleaning needs. Call us today at 020 3770 8830 to discuss our move out cleaning services available in London and how we can tailor our skills towards exactly what you need cleaned. Our friendly customer service team members are happy to answer any questions you have and give you a no obligated free quote.
Our London Move Out Cleaners will Leave Your Propery Impressively Clean


With our affordable prices and reasonable rates, you will get the best value for money with us. Our staff members are here to ensure that each corner of the room is spotless and all those tricky nooks and crannies are attended to. During the moving process it can be easy to overlook the importance of cleaning as you are trying to pack everything into boxes and organise the next property you are moving to. By hiring our professional end of tenancy cleaning services in London you can have complete confidence that the rental property will be returned to the landlord or letting agent in a top quality state and you will be entitled to your full security deposit bond back. We don't want you to run the risk of losing out on that bond money so our services will leave the place impressively clean there won't be any doubt you will get it back.
Our professional cleaners use state of the art products and domestic cleaning equipment to reach such a high standard. With meticulous eyes and speedy movements, our London cleaners will have the following aspects of any property ready for a move out clean:
- Steam cleaning of carpet
- Stove top cleaning
- Sparkling bench tops
- Floors vacuumed and mopped
- Cobwebs removal
- Shower screen, tiles and recess cleaning
- Basin and sink cleaning, including mould removal
- Inside of all cupboards wiped over and cleaned
- Toilet bowl cleaned and disinfected
- Doors and frames wiped and cleaned
- Windows and window sills cleaning
- Curtains, blinds and fittings cleaned appropriately
We Have Additional Move Out Cleaning Services in London
- Balcony cleaning
- Garage sweeping
- Cleaning the inside and exterior of refrigerator
- Washing machine cleaning
- Sweeping the driveway
- Dusting and wiping hard surface furniture
- Removing marks and stains from walls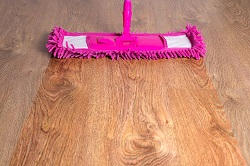 We work room by room to ensure we don't miss any details. Chat with our customer service team members at 020 3770 8830 to figure out a cleaning package that works best for you and your situation. The professional cleaners at End of Tenancy Cleans are exceptionally skilled and talented in their field and strive to provide the best move out cleaning services in London. Our number one objective it to ensure our customers and clients are happy and satisfied with our services. We listen to customer feedback and treat each client request on an individual and personal level so that you know we genuinely care about making the rental property as clean as possible. If you notice something you want cleaned a little bit more, don't hesitate to mention it to our cleaning team and watch it get done immediately. So for the very best in end of lease cleaning, look no further than us!