End of Lease Cleaning in Lodon Best Cleaning Services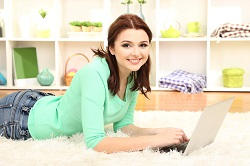 If you've been renting a property for any period of time and are now moving out, end of lease cleaning is an essential part of the renter's agreement. It is expected that after a lease is up, the tenant will return the property to the landlord or real estate agent in the quality that is first leased out. When a security deposit bond is paid at the beginning of the lease, this money is only to be returned under the condition that the rental property is clean and well kept. To save time and stress during the hectic time of organising your life at the end of a lease, hiring our professional London post tenancy cleaning services will ensure that the rental property is cleaned thoroughly and you will get your entire bond back. By hiring us at End of Tenancy Cleans you will be left feeling impressed and relaxed when you see just how clean your property can be.
Hire the Best End of Lease Cleaning Services in Your Area


All our end of tenancy cleaning services in London comes at exceptionally affordable rates and reasonable prices. When this is combined with our friendly, polite and professional team members who are skilled in domestic cleaning techniques and come equipped with high quality cleaning products for any task, you won't be disappointed. Whether you need someone for dusting, mopping, vacuuming, wall washing or anything else, there is no task that is too difficult for us. We offer highly competitive prices that won't break the budget. We completely understand that moving out of a property is a hectic time and we are here to reduce additional stresses, so we won't overcharge for any services and we will provide you with only what you need. Give us a call today at 020 3770 8830 to discuss the options available and find out how our friendly team members can tailor our move out cleaning services so that you get exactly what you need.
With years of experience and taking the time to listen to customer feedback, we at End of Tenancy Cleans understand exactly the areas of cleaning that can be the most difficult in London end of lease move. Our team members are trained in cleaning the following areas to an expert standard:
- Professional care taken in all living areas or sitting rooms
- Careful and thorough cleaning and sanitising of the bathroom
- The whole kitchen area, focussing on the oven, stove top and splashbacks
- Dusting of the walls and blinds as well as the windows and window sills
- Even the small things such as disinfecting and wiping door handles and light switches
Rely on Our End of Lease Cleaners to Take Care of Your Cleaning in London
We genuinely care about leaving your property in a clean and quality state and we won't let you down. We strive to provide top quality customer service and will adhere to any specific requests you have. We use excellent cleaning products that are environmentally friendly and won't damage the rental property in any way. Our London end of tenancy cleaners are confident and efficient in their tasks and know exactly how to reduce stresses you are facing in this end of lease cleaning process. Rather than taking the risk of having an unprofessional move out cleaning job done, hire us for affordability, reliability and complete quality assurance. Don't hesitate to call us today at 020 3770 8830 to discuss your end of tenancy cleaning service needs and find out how our friendly customer service team members can be of assistance to you. Remember, we are here to help you so nothing is too big or too small to ask of us.