We Will Take Care of All Your End of Tenancy Cleans in London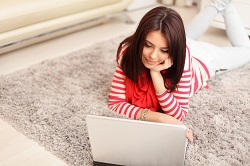 Moving out of a rental property comes with many stresses and things to think about it. During this hectic time of packing and arranging your life in boxes, it can be difficult to keep the home clean as well. If you think about the first day you moved in and admired the cleanliness of the rental property, then that is how you should be leaving the place for the next tenants. This isn't easy to achieve while you are so caught up with packing everything away, which is why we at End of Tenancy Cleans are here to help you with end of tenancy cleaning in London. Many of us are good at cleaning, but we lack the professional touch, or time or motivation, to a thorough end of tenancy clean. But with our company, we have proven expert results for affordable prices that will be a worthy investment of your time and money. Give us a call today at 020 3770 8830 to discuss more of our services and see how we can help you.
Free Your Time with the Help of Our End of Tenancy Cleaning in London
If you want to avoid stress, hassle and worry when you're moving out of your rental property, we have the solution for you. To ensure that the property is left in the best condition and you receive your full bond back, it is essential to leave the rental in a state of professional cleanliness. Each week we help out dozens of families, singles or couples to clean their rental property and start the next chapter of their lives without the worry of not getting their bond back. We will leave your home looking amazingly clean with our efficient and experienced professional cleaners. Our London end of tenancy cleaners are so time effective and unobtrusive that you won't even notice they've been and gone – you'll just turn around and be blinded by the shimmering clean carpet before your eyes! It's our objective to leave you with more time to pack and organise everything you own so we will do our best to leave you impressed.
For moving out cleaning services, we are hard to beat. We offer services in end of lease cleaning in London, post tenancy cleaning and flat cleaning. For renters and landlords alike, we are able to help you and make any property as good as new. For high quality professional services that will fit any budget, there is no need to look any further than End of Tenancy Cleans. Our cleaning staff members use state of the art domestic cleaning products and techniques to make sure every nook and cranny of the rental property is absolutely clean and hygienic. The only way to believe the results of our cleaners is to hire us and see for yourself! We promise we won't charge you for any service you don't need and we will tailor a package to ensure you get the best value for money. To get a quote on our reasonable prices or chat to one of our friendly customer service staff members, call us today at 020 3770 8830.
Our London End of Tenancy Cleaners will Make Your Property Shine Again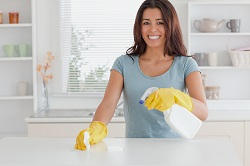 For a reliable, efficient and dependable London post tenancy cleaning service, you really don't need to look any further than us. For renters, we will ensure that you get your full security bond back and leave the landlord impressed at your motivation and respect for the property. For landlords and real estate agents, we can support you in making your property sparkle on the rental market with a professional clean before or after lease. No cleaning request is too big or too small for us and you can rely on our professional team members to do the most thorough cleaning job you've ever seen.